Editor's Note: This story is unlocked for everyone to read courtesy of the CRVA, our partner in nourishing culinary exploration for residents and visitors of the Queen City.
October 14, 2021
We're celebrating the people who made a mark on Charlotte's food scene in 2021
They're here! Today, we're announcing the finalists for our first annual Unpretentious Palate People of the Year awards, The UPPYs. The UPPYs are different from any other awards in Charlotte, because the finalists are chosen by Unpretentious Palate members — the most restaurant-educated folks in the city. We want to be sure we're recognizing the people who made a real difference in Charlotte's culinary industry this year, not those who have the best public relations teams or largest Facebook following.
The finalists honored below were selected by Unpretentious Palate readers, and they chose well. Ties were broken by our editorial team. One winner in each category, chosen by our staff, will be named and invited to speak at our first UPPY Awards party on Monday, Nov. 15 at Dressler's Metropolitan. Yes, you read that right — we're celebrating on a Monday night so our industry and foodie friends alike can join in the celebration. Tickets are on sale now. If you're a UP member, you get a discounted price. (Check your UPPYs newsletter for the code.) We hope you'll join us in toasting the people who make Charlotte's food and beverage industry everything it is.
And now, the finalists…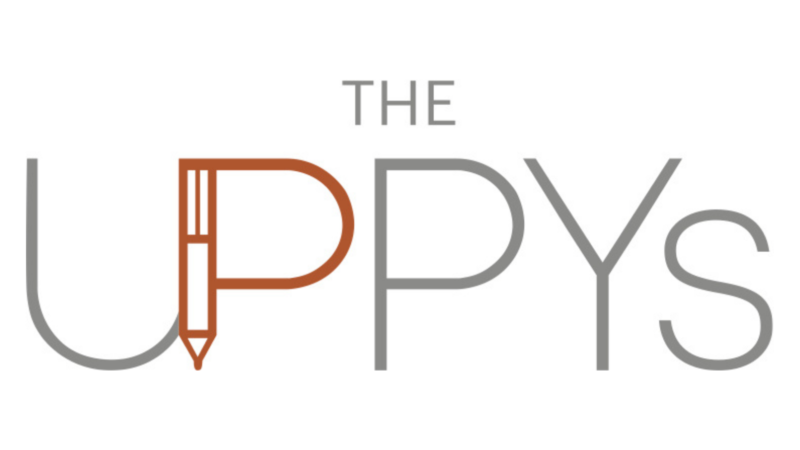 Chef of the Year

Greg Collier, Leah & Louise
Greg Collier, the chef behind Leah & Louise, is done playing the game. The game, after all, seemed to be fair only for a chef who is a white male. Instead, Collier — along with his wife, Subrina — is rewriting the rules. He opened a restaurant that takes Southern food and makes it personal, hiring a diverse staff and mentoring them to become some of Charlotte's top culinary talents, and serves dishes with complex yet harmonious flavors. As a Southern city looking to make its mark as a food town, we should all be grateful to Collier for making modern Southern cool just as it was in danger of becoming an over-done, predictable cuisine. —Kristen Wile
Sam Hart, Counter-
Chef Sam Hart moved back to Charlotte from Chicago with a bold concept in mind. Counter- would be the kind of restaurant other chefs dreamed of, but didn't think the city was ready for. Despite the doubts, dinner at Counter-, a tasting menu paired with music, remains a highly sought after reservation — so sought after, in fact, that the restaurant is expanding into a new space next year. —Kristen Wile
Paul Verica, The Stanley and Orto
When food is a passion project, you can sense that on the plate — we learned that from Heritage, the Waxhaw restaurant that first earned chef Paul Verica the attention of the James Beard Foundation. Now that he's moved the restaurant to Elizabeth as The Stanley, Verica has a larger audience for his ingredient-focused, seasonal cuisine. He's since added Orto to his portfolio, a more approachable pasta and pizza concept in NoDa. —Kristen Wile
---
Pastry Chef of the Year
Samantha Allen, Wentworth & Fenn
Wentworth & Fenn has grown from a small trailer serving macarons, breads, pastries, and coffee to a Camp North End space for custom cake creation and consultations, which now includes a small retail bakery. What hasn't changed as Samantha Allen transitioned from pastry chef at The Fig Tree to baker/entrepreneur is the creativity and quality of her desserts. Whether it's thanks to an oatmeal cream pie or cinnamon roll, you can expect subtle flavors that leave a big impression, bringing you back to the bakery again and again. —Kristen Wile
Laney Jahkel-Parrish, 300 East
When stepping into the position formerly occupied by Charlotte's most respected pastry chef, Ashley Boyd, Laney Jahkel-Parrish showed no indication of feeling the pressure of such a move. And she took no time in making the dessert program at 300 East hers, either. Her creativity furthers 300 East's path to becoming a dessert destination with options like caramel mayo cake and fun holiday offerings, including a St. Patrick's Day pudding cup with Bailey's whipped cream and a crunchy Lucky Charms topping. Despite that playfulness, her flavors and plating show she's serious about her craft, and we should be paying attention. —Kristen Wile
Jossie Lukacik, Sweet Spot Studio
Pivot was the theme throughout the worst of the Covid-19 pandemic, and Jossie Lukacik — owner of Sweet Spot Studio — lead her business through zig after zag. With an immunocompromised husband, Lukacik didn't want to bring back in-person classes to her baking school until she felt safe enough to do so. Sweet Spot Studio survived thanks to her dedication, and innovations like a decorate-your-own cookie kit with video instructions, a retail shop, and professional classes for those who are looking to turn their side gigs into full-time careers. —Kristen Wile
---
Most Impactful Industry Member
Greg Collier, Leah & Louise
Soul Food Sessions was just the start of Greg Collier's journey to becoming one of the most visible proponents for change in Charlotte's restaurant industry. At Leah & Louise, he and Subrina Collier put into practice what they hope to see at other restaurants, hiring young, talented Black chefs and helping mentor them to the next stage in their careers. With their upcoming food and wine festival, they look to influence further change to the industry, modernizing and diversifying the model that's stood as the standard for decades. —Kristen Wile
Sam Hart, Counter-
When Sam Hart says he's going to do something, he does it. And does so well — much to the surprise of veteran chefs in Charlotte. The Central Piedmont Community College culinary-trained alum is using what he learned (both good and bad) while working in Chicago's famed Alinea to return to his roots and shake up Charlotte's food and beverage scene. He's putting his kitchen crew center-stage where he feels they belong, both in terms of show-stopping presentations for Counter- goers and in regards to compensation and benefits. Under Hart's leadership, his staff receives competitive salaries, quality health benefits, ample PTO, an automatic 20 percent service fee in customers' patronage, a culture that promotes mental health, and professional development opportunities to grow in skill and creativity. —Shannon Blair
Patrick Whalen, 5Church
As 5th Street Group has grown, co-owner Patrick Whalen has seen the number of employees working for the restaurant group grow from the staff of 5Church to that of several concepts in Charlotte, as well as in cities like Charleston and Nashville. As Covid-19 caused upheaval in the industry and exposed its shortcomings, the restaurant group took the opportunity to ensure kitchen staff are better paid by instituting a "tip the kitchen" line at each of his restaurants, with the restaurant group matching tips left by diners. The result? An average of more than $60 per day was added to the paycheck of each member of the kitchen staff in September — something Whalen has shared with transparency to encourage fellow restaurant owners to follow suit. —Kristen Wile
---
Chef to Watch
Oscar Johnson, Jimmy Pearls
Chef Oscar Johnson's talent is possibly only outshone by one other character trait: his positivity. Johnson's brightness is catching, his love for his industry transparent. As co-owner of food truck Jimmy Pearls, he's a strong indication of where Charlotte's culinary future is headed. —Kristen Wile
William Underwood, Vana/Bardo
It's difficult to achieve a style of modern cooking that doesn't come across as trying too hard — something that young chefs often fall victim to. Yet under the tutelage of co-owner and executive chef Mike Noll, William Underwood has picked up skills beyond his years in both the open kitchen at high end tasting menu concept Bardo and the rustic yet refined wood-fired kitchen at Vana. —Kristen Wile
Alex Verica, Para
As the chef de cuisine at his dad Paul Verica's restaurant, The Stanley, Verica had significant responsibility, but was largely in the shadow of his father. Now, as the younger Verica steps out on his own as chef de cuisine at upcoming South End restaurant Para, we'll see what he's truly capable of with a menu of his own. —Kristen Wile
---
General Manager of the Year
Tim Buchanan, Fin & Fino
The Rare Roots Hospitality restaurant group includes a bevy of successful concepts, including Dressler's, Dogwood Southern Table, Fin & Fino, and The Porter's House. A quiet yet driving force behind those successes has been general manager Tim Buchanan, currently stationed at Fin & Fino but whose deft hospitality hand reaches across concepts. Equally dedicated to his team members and his customers, Buchanan is the embodiment of hospitality. —Kristen Wile
Stephen Johnson, Cloud Bar
Johnson gained his reputation as general manager and wine director at The Stanley, managing front-of-house operations at the Elizabeth restaurant, which earned a James Beard Award semifinalist nod for Best New Restaurant. He moved on to Le Meridien hotel, which boasts two restaurants from celebrity chef David Burke, but will take the position of general manager at upcoming South End restaurant Para when it opens later this year. —Kristen Wile
Jon Rosenberg, Supperland
With delays due to both the pandemic and construction, by the time it welcomed diners, Supperland was a highly coveted reservation. Tables were booked up, and guests lined up outside for the chance to be seated when the restaurant opened. Yet the front-of-house staff never seemed frazzled or even rushed — the stress they must have felt during a highly anticipated opening was expertly veiled. That achievement requires strong management, evidence that general manager Jon Rosenberg is among the best in town. —Kristen Wile
---
Mixologist of the Year
Amanda Britton, Lincoln Street Kitchen & Cocktails
Originally from New Jersey, Amanda Britton has worked in the food and beverage industry for more than 13 years — nine of them shaking her way through the Queen City. Amanda fell in love with craft breweries when she moved to Charlotte 11 years ago. A growing passion led her to work behind the bar of respected craft bars, where she studied not only craft beer but cider, sodas, and wine. She shifted her focus to craft cocktails, winning the 2017 NCRLA Mixologist of the Year while working at 204 North in Uptown. Britton has been the creative force behind the beverage programs at Bardo, VANA, Orto, and now Lincoln Street Kitchen & Cocktails, bringing her love of spirits and educating customers about them wherever she goes. —Anita Skogland
Justin Hazelton, Leah & Louise
With a concept as unique as Leah & Louise, Justin Hazelton faced a difficult task in creating a beverage program that fit seamlessly into Collier's kitchen creativity. He took on the challenge with ease, concocting a cocktail menu that has just as much personality and heritage. Equally as important at a restaurant like Leah & Louise, the menu's seasonal flavors and inventive, house-made ingredients bring the bar program to an exceptionally high level. —Kristen Wile
Brittany Kellum, Fin & Fino
Brittany Kellum, or "BK" to Fin regulars, worked for Rare Roots Hospitality at Dressler's Metropolitan while in college at UNCC before joining the team at Dogwood Southern Table when it opened in 2014. There, BK found a passion for mixing drinks and the hospitality behind it, leading to her current role as the bar manager at Fin & Fino. Her team, lovingly known as "BK and the Clams" are helping to shape a growing cocktail scene in Uptown Charlotte. "I love sharing a different experience with our guests, from the first sip to the last bite, and constantly strive to bring new and exciting libations to the table" BK says. BK is an enthusiastic leader in the Charlotte mixology world. —Anita Skogland
---
Sommelier of the Year
Natalie Stewart, Bar à Vins
Natalie Stewart has been working in the food and beverage industry for 20 years, but will soon become a business owner for the first time when Bar à Vins opens in early 2022 in NoDa. Before Bar à Vins, she was the wine director and assistant general manager at Fin & Fino. The list there bears her trademark, with a focus on small-production wines that most Charlotteans are not familiar with. She is passionate about getting guests outside of their comfort zone and introducing them to rock stars of the wine world in a fun, approachable way. Her fresh approach to wine exemplifies her amazing palate and breadth of knowledge. —Anita Skogland
Josh Villapando, Assorted Table Wine Shoppe
The owner of the Market at 7th Street's resident wine shop has worked in the fine food and wine industry in Charlotte for more than 25 years. He started Assorted Table Wine Shoppe in 2012, carrying wines from all corners of the world, plus sake and beer. As a respected authority among customers and peers, his goal with Assorted Table Wine Shoppe is to provide intelligent and entertaining discussion about wine without alienation. Currently, Villapando is pursuing a degree in Enology & Viticulture at Surry Community College in Dobson, N.C. — a decision that will only further his expertise. —Anita Skogland
Greg Zanitsch, The Fig Tree
The owner of one of Charlotte's most renowned fine dining spots, Greg Zanitsch worked in various restaurants while in college before attending the New England Culinary School in Essex, Vermont. His professional experience includes stints in the kitchens at the Ritz-Carlton in Maui and the prestigious Auberge du Soleil in Napa Valley. There, he developed his interest in wine as an integral part of fine dining. He moved to Charlotte in 2004 to open The Fig Tree with his wife Sara, and the restaurant now boasts one of the most expansive and inclusive wine lists in the city. —Anita Skogland
---
Best Advocate of Local Food
Our loyal readers selected UP as the top choice in this category. However, as unpretentious as we are, we thank you but demur to the following three finalists.
Freshlist
Freshlist seeks to cultivate a more equitable and accessible food system that supports local purveyors and sustainable practices. During the pandemic, Freshlist added a focus on residential customers, helping connect local farmers with everyday cooks as well as the city's best chefs. Now offering weekly delivery to home consumers, Freshlist offers the convenience of chain grocery delivery with the local impact of a farmers' market. —Anita Skogland
Heidi Billotto
Heidi Billotto has been writing about food and restaurants since the early 1980s. Her successful food blog and contributions to local publications have earned a dedicated following, introducing diners to those in Charlotte who deserve recognition. In 2015, the North Carolina Restaurant and Lodging Association hired Billotto to create the NC Chef Showdown. Bilotto can often be found quietly supporting local, whether through her own blog or organizations like GotToBeNC. —Anita Skogland
Sam Diminich, Your Farms, Your Table
Chef Sam Diminich launched Your Farms, Your Table as a way to support the local farmers left with few clients when restaurants were shut down during the pandemic, using what they had on hand to create seasonal, three-course meals delivered to diners at home. Inspired by his frustration with the long lines at Chick-fil-A, the business helped steady sales for the farms Diminich worked with as executive chef at Upstream, and the ease of delivery helped keep diners eating local even when ordering in — all while bringing awareness to the farms providing produce in each meal. —Kristen Wile
---
Pop-Up of the Year
Cheat's Cheesesteak Parlor
The constant sell-outs at Cheat's Cheesesteaks' pop-ups indicates these cheesesteaks are the real deal. Their cheesesteaks on Amoroso's rolls with Cheez Whiz, onions, and a high-quality, house-cut beef — as well as a vegan option — draw a line of customers each week. The team behind Cheat's will open the first Cheat's Cheesesteak Parlor storefront in Plaza Midwood, but we expect fast expansion from there. —Kristen Wile
Chilito
One of the biggest reader complaints we hear is that Charlotte doesn't have good breakfast tacos. Chilito is changing that reputation slowly. The brand started as a pop-up, but will expand into a taco joint alongside Resident Culture Brewing later this year when the brewery opens its second location in LoSo. —Kristen Wile
Meshugganah
When Rob Clement left The Porter's House amid the pandemic due to health concerns, he and his wife decided to make the jump to follow a dream: opening a traditional Jewish deli. What started as a small pop-up has grown a devoted following, and will soon become a brick-and-mortar deli serving traditional Jewish fare. —Kristen Wile
---
Ghost Concept of the Year
Horace's Hot Fried Chicken
With massive, flavorful fried chicken sandwiches and fried chicken boxes, Horace's brings the heat. The ghost kitchen from the team behind Mimosa Grill has a station for pickup in the plaza in front of Mimosa Grill, or it can be delivered to your door. —Kristen Wile
Mad Dash
This delivery and takeout spot, which operates out of The City Kitch in West Charlotte, is everything a ghost kitchen should be. It serves craveable fare — such as burgers, loaded fries, and tacos — that can be ordered for lunch or dinner, with standout seasoning and cooked in a way that isn't diminished by time spent traveling in a takeout box. Delivery service isn't going anywhere — and neither, we expect, is Mad Dash. —Kristen Wile
Your Farms, Your Table
The combination of restaurant-quality dishes and chef/owner Sam Diminich's ability to bring out the best of the ingredients has fostered rapid growth for Your Farms, Your Table — one we see staying on track long past the pandemic. He's also used the business to raise money for various charities in Charlotte, giving back to the community through his work. —Kristen Wile
---
Food Stall of the Year
The Dumpling Lady, Optimist Hall
The Dumpling Lady is the darling of Charlotte food trucks and food stalls, highlighting everything a vendor should be: delicious, from-the-heart, and bringing its own unique flavors to the city. While it may not be in an anchor space at Optimist Hall, The Dumpling Lady stall, front and center when you walk in the door, is always one of the food hall's most crowded, serving dumplings and noodles to hungry diners. —Kristen Wile
Orrman's Cheese Shop, The Market at 7th Street
Owner Rachel Klebaur's cheese shop in The Market at 7th Street has steadily grown, and continues to do so as it expands its space in the market. As a Certified Cheese Sensory Evaluator, Klebaur's palate is both naturally precise as well as textbook educated, making her a rare resource for cheese lovers — and her shop a frequent stop. —Kristen Wile
Plant Joy, Camp North End
Chef Julia Simon has been plant-forward thinking since 2012 with Nourish, Charlotte's original vegan meal delivery service. From prep to plate, her dishes are responsibly-sourced and sustainably packaged. Simon opened Camp North End's fourth and final stall, Plant Joy, during the 2020 Thanksgiving season. Far from bland or boring, Plant Joy's vibrant offerings range from favorites like the "Falafel Tower" to the "Rainbow Platter" and even a (spread-joy-to-others) "Pay What You Can Plate." —Shannon Blair
---
Food Truck of the Year
Halal Food Truck
Uptown's Halal Food Truck serves just what you'd expect: flavorful chicken, lamb, and falafel over rice or on a pita, served hot and smelling so good, it's hard not to stop and take a bite as soon as you step away from the cart. Dedicatedly parked in the heart of Uptown until 10 p.m. each night, this place is a favorite among industry professionals with few options for food at 9:30 on a weeknight. —Kristen Wile
Jimmy Pearls
There's an aura of personality about the menu at Jimmy Pearls, inspired by the Virginia hometowns of owners Daryl Cooper and Oscar Johnson. From struggle meals to fresh catches, each dish subtly tells the story of its owners' lives — a story they generously share with us. Find the food truck's flavorful fried seafood dishes regularly at Camp North End in The Boileryard. —Kristen Wile
What the Fries
Often one of the first food trucks that comes to mind in Charlotte, What The Fries draws a long line nearly anywhere the mobile kitchen is parked. While owners Jamie Barnes and Greg Williams are known for their fries, the truck also serves inventive versions of American classics like tater tots and sandwiches that have become so popular, the duo now has a brick-and-mortar location of the truck. —Kristen Wile
---
Farmer of the Year
Barbee Farms
The current steward of Barbee Farms, Brent Barbee, is the sixth generation to oversee the family's 70 acres of vegetables, fruits, and chickens in Concord. With production enough to satisfy large accounts, Barbee Farms supplies vegetables to Harris Teeter and some Food Lion locations, keeping money spent in those stores closer to home. You can also find Barbee Farms at the Davidson Farmers Market, at their farm stand, and through Freshlist. Next in line to carry on the family tradition is Cody, Barbee's son, who would be the seventh generation to continue the family farm business. —Anita Skogland
Chef's Farmer
Jamie Swofford is called the chef's farmer for a reason — his heirloom produce and boutique ingredients are highly sought after in the city's best restaurants. Using his knowledge of Appalachian traditions, Swofford launched Old North, a line of vinegar-based shrubs. —Anita Skogland
Small City Farm
Kim Shaw, co-owner of Small City Farm, started growing produce in 2007 while employed at The Club at Longview as the catering manager. She and executive chef Paul Verica had plans to expand the garden, but that plan was not funded. Instead, she segued into growing produce for The Club at her Cotswold home half-acre garden with her husband, Rohan Gibbs. As demand increased, they purchased three acres in northwest Charlotte and are one of the only certified farms within the city limits — and one of the few dealing with the cost of using city water. For the past few years, Kim has been balancing treatment for an aggressive form of breast cancer while managing the demands of running a farm. Still, Kim and Rohan are passionate about their farm; they distribute through Freshlist and sell directly to some restaurant chefs, including Paul Verica at The Stanley and Orto. —Anita Skogland
---
Join us in celebrating our finalists and honoring our winners on Nov. 15 at Dressler's Metropolitan.