Editor's Note: This story is unlocked for everyone to read courtesy of the CRVA, our partner in nourishing culinary exploration for residents and visitors of the Queen City.
October 13, 2022
Meet this year's UPPY Awards contenders
by Unpretentious Palate staff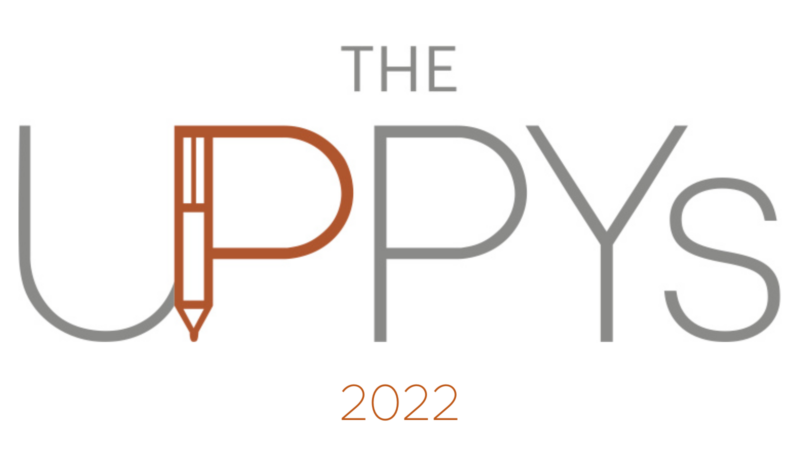 They're here! Today, we're announcing the finalists for our first annual Unpretentious Palate People of the Year awards, The UPPYs. The UPPYs are different from any other awards in Charlotte, because the finalists are chosen by Unpretentious Palate members — the most restaurant-educated folks in the city. We want to be sure we're recognizing the people who made a real difference in Charlotte's culinary industry this year, not those who have the best public relations teams or largest Facebook following.
The finalists honored below were nominated by Unpretentious Palate readers, and they chose well. Finalists were selected from the top nominations by our editorial team. One winner in each category will be named and invited to speak at our UPPY Awards gala on Monday, Nov. 14 at Byron's South End. Yes, you read that right — we're celebrating on a Monday night so our industry and foodie friends alike can join in the celebration. Tickets are on sale now. UP Members received discounted early access — another perk of being an Unpretentious Person. We hope you'll join us in toasting the people who make Charlotte's food and beverage industry everything it is.
Get your tickets to The UPPY Awards today.
And now, the finalists…
UPstanding Person of the Year
Manolo Betancur, Manolo's Bakery / Artisen Old Fashioned Gelato
This year, we added a new category. No finalists, but a person the UP editing and writing staff feel deserves special recognition for going way above and beyond — not only within the industry, but encompassing social and humanitarian realms as well. We may not honor this category every year, but for 2022, the choice was obvious.
Manolo Betancur has been a force in Charlotte for over 25 years. Manolo's Bakery crosses cultural bridges and exposes all of Charlotte to the delicacies of many Latin baked goods while being a source of healthy employment. He extended his reach to Matthews this year with his Artisen gelato shop. Betancur has been a strong voice in the Latin community, and his sense of inclusiveness has broken many barriers within the city. That alone would be enough for consideration. But standing pat is just not Manolo. The plight of the people in Ukraine since the Russian invasion touched him deeply. He has dedicated much of this year doing what he can to help – continually donating proceeds from his businesses for food and other supplies, even traveling to the Polish-Ukrainian border to help deliver supplies. For his hard work and his heart, we can think of no better person to be the first UPstanding Person of the Year.
---
Farmer(s) of the Year
When it comes to getting the most local food to the most people, Brent Barbee and Barbee Farms shine. His 70-acre farm in Concord is a certified USDA GAP (Good Agricultural Practices) producer. In addition to selling via its farm stand, farmers markets, and CSAs, Barbee Farms produce can be found in several area Harris Teeter locations. Brent is a sixth-generation farmer whose family has been tilling soil in the area for over 100 years.
A perennial area farmers market favorite with scores of loyal customers, Waxhaw's Boy & Girl Farm grows more than 60 types of fruits and vegetables, depending on the season. Harvesting year-round on 10 acres, Joe and Amy Rohrer are steadfast believers in sustainable practices and maintaining soil health, not using any herbicides or fungicides. Amy is a fourth-generation farmer with firm ties to the land. Joe caught the farming bug as a teenager and has been working in the dirt since. 
Jamie Swofford, Old North Farm
Known as "The Chef's Farmer," Jamie Swofford uses knowledge from his years in restaurant kitchens to develop a wide array of heritage and specialty produce for many of the area's top restaurants as well as consumer CSAs and farmers markets — all from one acre of land in Shelby. He is known to take requests from local chefs to grow specific hard-to-find items for their menus, helping further solidify Charlotte's increasing footprint in the national culinary scene.
---
Food Truck of the Year
Offering staple food truck items with an innovative East Coast twist, chef Anthony Denning has amassed a big following in a short time. Satisfying all appetites with dishes ranging from hefty burgers to the gooey vegan mac and cheese, Another Food Truck draws on a variety of influences to bring unique flavors to familiar dishes.
Chefs Daryl Cooper and Oscar Johnson create food that pays homage to their Virginia Piedmont heritage and the rich African diaspora which pervades just about all American regional cuisines. Seafood-forward with a host of comfort food sides, Jimmy Pearls is a culinary hug from people who are passionate about their cooking and their shared history.
Ask a number of Charlotte's top chefs what food truck got them excited this past year, and the answer you get is "Katsu Kart." Chef Perry Saito's selection of Japanese sandwiches (served on Japanese milk bread), noodle bowls, rice bowls, and other delicacies establishes new ground in the often predictable food truck scene. 
---
Ghost Kitchen of the Year
(Food Pickup / Delivery Service)
Delivering old world-style, hand-rolled, boiled and baked bagels fresh to your door, Florida native Kevin Priest has worked in professional kitchens since the age of 16. With plans to eventually open a full scale brick and mortar in Charlotte, he currently offers a rotating bagel menu from an overall list of more than 25 flavors.
In 2020, Carlos Abrahams, aka "Chef Loso" started recreating the Jamaican dishes he enjoyed as a child and bringing them to local barbershops, salons, and other businesses. The response was overwhelming. A year later, he set up a commercial kitchen and is now offering a menu of traditional stews, jerk dishes, and other specialties, along with innovations such as the oxtail cheesesteak.
Chef Sam Diminich continues to innovate his home delivery service even as he readies the soon-to-open Restaurant Constance. Over the past year, he added vegetarian options as well as a kids' menu to his daily offerings. Almost exclusively sourcing local produce and proteins, Your Farms Your Table is about uniting the overall Charlotte culinary community as much as it is creating well-executed meals.
---
Fast Casual Chef of the Year
When popular food truck What the Fries moved into a brick-and-mortar space in 2021, co-owners Jamie Barnes and Gregory Williams were better able to show off their creativity. Though his restaurant specializes in fries and handhelds, Barnes' contributions to culinary events in Charlotte show his skills extend far beyond the grill and fryer. 
The Israeli-born executive chef of Yafo Kitchen brings authenticity to the fast casual restaurant's menu, yet a more telling indication of his skills is the consistency you'll find across the restaurant's multiple locations — a rare feat. Through rotating specials and catered meals for Jewish holidays, Fargian is introducing Charlotteans to new flavors in a reliable, delicious way. 
Though in Peachland, Jon G's Barbecue has been adopted by Charlotteans for its traditional barbecue offerings. Folks regularly wait in long lines to get a bite of his Texas-inspired smoked meats, but the Carolina native stays true to his state's traditions by featuring a vinegar-based sauce among his options. 
---
Local Food Advocate of the Year
They say hospitality is opening your home, but for Free Range Brewing's Jason Alexander, it's opening your brewery — to chefs, nonprofits, and more who need a venue to host a meal or event with Charlotteans. Now with two locations, Free Range Brewing also supports local farmers by creating unique beers with the Piedmont's bounty. 
There are few people more hands on in promoting local food than Samantha DeRosa, the woman who manages four of the city's most popular farmers markets and their many vendors. She not only oversees the markets' operations, but also works with local partners to make farmers market fare more accessible through outreach about its SNAP program.
It's hard to know who you can trust on social media, but Allie Papajohn of EatDrinkCLT has become a dependable resource for many. Through transparency, dedication, and a simply good palate, Papajohn's online advocacy of deserving restaurants can help shape their businesses — a responsibility she takes seriously.
---
Sommelier of the Year
Myers Park wine shop Bond Street Wines has a consistently reliable selection of wines most people haven't heard of, but are worthy of attention. Bottles from Slovenia, for example, share shelves with wines from the world's powerhouse Old World regions. Bilski's guidance through the selections — and well-curated weekly tastings — is likely to result in his customers finding a new favorite bottle. 
The Counter- experience wouldn't be as incredible as it is without the efforts of sommelier Bill Cox. His pairings are as impressive as each dish on the tasting menu, creating an added layer of epicurean excitement. It's not unusual for a rare bottle to be popped in the higher-end pairing options, but the more affordable pairings are equally as thoughtful. 
It's easy to settle on a list full of big reds if you're managing the wine program at a steakhouse, but Supperland sommelier Michael Klinger brings much more finesse to his offerings. Expect expert recommendations that go far beyond the usual — just as the restaurant's menu does — from Klinger and his well-trained team.
---
Mixologist of the Year
A New York City transplant, Vince Chirico worked at some of the Big Apple's top cocktail spots before moving to Charlotte. Opening Idlewild in 2019, the bar positioned itself as a place "working without a menu." He and his crew skillfully craft cocktails based on a quick conversation with the patron. The results are well-thought and superbly executed. The recently opened Fairweather (just a few doors down) takes a more traditional menu-driven approach to cocktails, but Chirico's quality is unmistakable.
Overseeing cocktail programs at four, soon to be five, restaurants cannot be an easy task, but Colleen Hughes pulls it off with amazing alacrity. Half environmentalist, half mad scientist, Hughes has implemented "no waste" programs at all of the T-B restaurants, but instead of hamstringing productivity, you see an explosion of cocktail creativity. On a national scale, Hughes has been featured in publications such as Imbibe, and also serves on the national board of the United States Bartenders Guild.
Known as "BK" to her friends and patrons, Brittany Kellum takes a whimsical approach to seriously well-developed cocktails. The cocktail menu reads like a cross between Lewis Carroll and Jack Kerouac: fun and adventurous. Her flavors are very sophisticated, but not unapproachably so. For all her creativity, Kellum never downplays the customers' wishes and tastes. "At the end of the day, you should drink exactly what you like," she says.
---
General Manager of the Year
As the opening general manager for all of Rare Roots Hospitality's new concepts, Tim Buchanan is one of the most important pieces of the restaurant group's success. His innate ability to connect with guests paired with a brain for customer service make him the epitome of hospitality. 
Lee Ann Dolcetto, Stagioni
Many regulars at Stagioni are regulars because of Lee Ann Dolcetto, the restaurant's long-time manager. Growing up in a restaurant family, Dolcetto knows the nuances of running a restaurant — and the nearly flawless service you'll find at Stagioni is an indicator of that. So, too, is the number of people that dine there regularly.
Dan Nguyen is more than general manager at her restaurant, Lang Van — she is often also a greeter, server, and cook. Most of all, however, she's the friendly face Charlotteans turn to on a tough day when they need to feel the love only a familiar restaurant can provide — love Nguyen is happy to share with each and every customer.
---
Chef to Watch
With such a demanding menu, Counter- requires a talented team of chefs in the kitchen to excel during each service. In Yongwon Hwang, chef Sam Hart has found a reliable talent that not only maintains that excellence, but adds to it. 
A Johnson & Wales graduate, Corey Jones' culinary skills are evident in each bite at Mad Dash Kitchen — a difficult feat given the menu features dishes like tacos, sandwiches, and fries. Yet the level of flavor he achieves can only be created by someone with serious talent, and we can't wait to see what else Jones brings to the city. 
Alex Verica, PARA
As the chef de cuisine at South End spot PARA, Alex Verica has quietly been serving some of the most creative dishes in Charlotte. Since leaving The Stanley, owned by his father, the younger Verica is showing off his own style of cooking — and showing he's capable of serving memorable fare all on his own. 
---
Most Impactful Industry Member
Buildings in expensive neighborhoods are rapidly getting torn down and redeveloped. The owners of concepts such as Supperland and upcoming Leluia Hall in the former Bonterra space are not only making sure historic buildings remain, but taking that history and merging it into restaurants that are helping shape Charlotte's culinary scene. 
In bringing home James Beard Award finalist honors in this year's awards, Greg Collier achieved something no one in Charlotte has yet done. Greg and his wife and business partner, Subrina, did the same with last year's debut BayHaven Food & Wine Festival — the city's first food festival celebrating Black culinarians from around the region. The event looks to come back even bigger this year.
As the owner of Your Farms Your Table, chef Sam Diminich continues to make local fare, supplied by local farms, accessible to busy families. When he's not cooking, he provides support to those in the restaurant industry battling addiction through his work with Ben's Friends. No matter who his clients are — whether you're Christian McCaffrey or a patient in the recovery program at McLeod Center — he provides the same dedication to advocating a clean lifestyle through food. 
---
Pastry Chef of the Year
It was a year of changes for Samantha Allen. She said goodbye to her beloved bakery trailer, "Selma", and embarked on expanding her Camp North End bakery and storefront. Through it all, her beautiful and delicious pastries maintained the highest quality. She approaches cookies and custom birthday cakes with equal focus and precision. Call it "art you can eat." Her work continues to evoke smiles from an ever-increasing number of satisfied repeat customers.
Available at pop-up events, farmers markets, and by mail order, Hannah Neville's cookies, cookie cakes, brownies, and other select pastries are drawing a legion of dedicated fans. The former pastry chef at 5Church (now Church and Union) and The Ritz-Carlton Hotel, Neville rotates a wide array of popular, creative, and seasonal flavors — everything from Peaches & Cream and Maple Bacon Waffle to a series of flavors inspired by Starbucks coffees. All are as tasty as they are imaginative.
A self-taught baker from Honduras, Cristina Rojas Agurcia lists an almost encyclopedia of cookies, cakes, cheesecakes, bars, and pies available on a rotating basis at her pastry shop in Charlotte's Station West. However, the main piece of her business is bulk and custom orders. Whether it's a single oatmeal raisin cookie, a dozen dulce de leche brownies, or a three-layer caramel popcorn cake, The Batchmaker is making a name for herself in the Queen City.
---
Chef of the Year
Earlier this year, Greg Collier did something no other Charlottean has yet accomplished: he brought home a finalist nomination for the James Beard Awards. Leah & Louise's menu has a personal feel to it, introducing diners to Collier's memories through food in a way that reinvigorates Southern cuisine — and gaining national recognition for it.
Bardo's modern menu has impressed since opening day, but with the restaurant's transition to a tasting menu format, chef Michael Noll's creativity has become even more joyful to experience. Bardo offers one of the best — if not the best — experiences in town, thanks to Noll's ability to combine unexpected flavors and textures with flawless cooking technique.
The idea of a menu combining that of an upscale steakhouse with a church potluck could have easily translated to a muddled, confused selection of dishes — but not at Supperland. Executive chef Chris Rogienski manages to take inspiration from both in a way that creates a distinctive restaurant, one that has deservedly garnered national attention.
---
THANK YOU TO OUR SPONSORS:


LIQUOR SPONSORS
GOLD SPONSORS


SILVER SPONSORS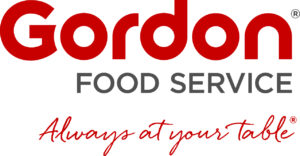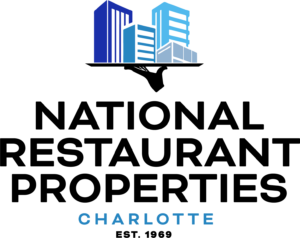 RESTAURANT GROUP SILVER SPONSOR


If you'd like to be a sponsor, you can learn more by reaching out to Casey Wilson at Carben Events.