Editor's Note: This story is unlocked for everyone to read courtesy of the CRVA, our partner in nourishing culinary exploration for residents and visitors of the Queen City.
June 2, 2023
Proposed legislation will allow Sunday ABC sales, traditional happy hours, and more
by TM Petaccia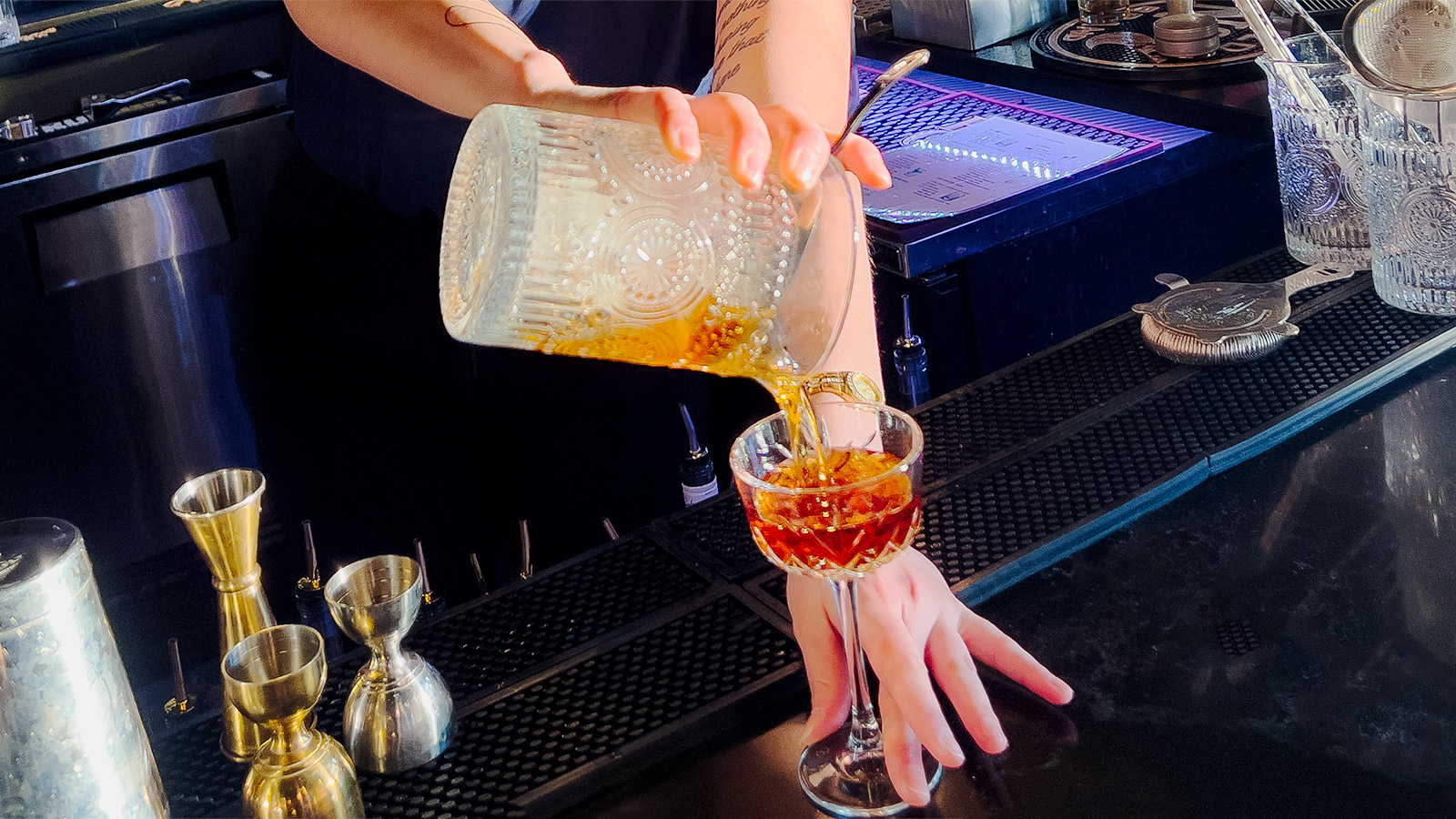 For North Carolina hospitality professionals and consumers, the state's alcohol laws are often a source of frustration and often incredulity. However, two bills separately introduced to the NC House and Senate look to ease a few of the state's more restrictive statutes.
"I think it's great the state legislature is trying to improve the system, find deficiencies, and address them," says Jeff Tonidandel, Tonidandel-Brown Restaurant Group which owns Supperland, Haberdish, Ever Andalo, Growler's Pourhouse, and to upcoming Leluia Hall. "I never find that any of these things are some kind of the holy grail or will have a huge impact on us in what we do, but I do like all the incremental improvements and all the little things we might find to make our bartenders' lives easier."
House Bill (HB) 94 – ABC Laws/Local Sales Option, is a short two-page bill which if passed, would allow for the establishment of "happy hours" in the traditional sense. Currently, restaurants and bars can have alcoholic drink specials, but they must be available for a full day of business — for example, "$5 Bloody Mary Sundays". The proposed bill will allow for drink specials over a specified hour range, e.g., "$4 margaritas, 4-6 p.m."
"The idea of HB 94 is to get more people into restaurants and bars near dinner time to help grow patrons and food sales," says Rebecca Carney, NC House of Representative of District 102, which includes portions of several Charlotte communities, including Uptown, one of the bill's sponsors.
"I grew up in NC and have bartended my entire career without Happy Hour so it will certainly be a learning experience for me and others like me," says Ryan Hart, director of concept development for 1957 Hospitality, which includes The Crunkleton and Rosemont Market & Wine Bar. "My only concern is overserving guests during this time period. I used to work at a bottomless Mimosa spot and I've seen some deplorable behavior by grown adults. I'm sure it can be done where people get great value without it being about 'how much can I consume before prices go back to normal'".
HB 94 also allows for some level of couponing as well as meal-and-alcoholic-beverage combo specials, such as "two for the price of one" or "dinner with a glass of wine or cocktail" promotions.
"I think we'll have some fun with it and come up with some, some neat things to do," Tonidandel says. "There might be some really fun stuff we can do for our loyal customers."
HB 94 was introduced on February 14, 2023, with bipartisan sponsorship. The draft indicates an effective date of July 1, 2023, however, the bill is still in the NC House Committee on Alcoholic Beverage Control. It has not been calendared for consideration nor voted upon. It will need to pass through this and other committees before going to the NC House and NC Senate for approval.
At that point, it would be up to county ABC boards to allow the ordinances for local implementation.
Senate Bill (SB) 490 –  ABC Omnibus 2023, is a more comprehensive bill, addressing consumer and business issues. If passed, it would allow for local county ABC Boards to permit Sunday as well as New Year's Day, the Fourth of July, and Labor Day via the state's ABC stores. It also allows local boards to sell products below the distiller's price (e.g. promotional "loss leader" sales or selling off slow-moving products), allow for to-go and delivery sales of mixed alcoholic beverages, removes the "designated ABC store" requirement (still needs to be in the county) for bars and restaurants, and several other changes to North Carolina's liquor laws, mainly concerning various aspects of marketing, promotion, and sampling.
"Senate Bill 490 is attractive since it would allow us to purchase from any ABC store within the applicable counties we operate in," says Rob Duckworth, owner of  Duckworth's Grill & Taphouse and Link & Pin. "ABC store out of stocks have been challenging, especially post-pandemic, so having that flexibility could be beneficial."
"I think all of this will be great," Hart says. "Mecklenburg ABC has bent over backward to implement improvements ever since COVID lockdowns, so it's nice to see the state working on modernizing as well. Selling to-go cocktails was cool during COVID. I think it will be great to make this permanent and it makes a ton of sense with the open-container entertainment districts. It will be interesting to see how much Sunday sales will impact the state's total sales."
The bill also clarifies how local ABC Boards can sell "allocated products," such as rare bourbons. It requires greater transparency by local ABC Boards on how allocated products will be sold and be subject to state approval before implementation. It also specifies consumer purchasers must reside in the county where the allocated product is sold – and must provide ID verifying such.
"I do believe that transparency is 100% the key," says Justin Gold of the North Carolina Bourbon Society. "Counties, such as Wake, already have the residency requirement. Making it statewide, will stop, or at least slow down, some of those people who are chasing bottles to turn around and flip them. I always say 'drink it, don't collect it' because these are meant to be open, enjoyed, and shared with friends."
SB 490 was introduced on April 4, 2023, with four Republican sponsors (none in Mecklenburg County) and was referred to the NC Senate Committee On Rules and Operations. Like HB 94, it has not yet been calendared for consideration nor voted upon and will need to pass through this and other committees before going to the NC House and NC Senate for approval.
"We would support both of these bills," Duckworth says. "We currently offer happy hour food specials at one of our locations as a test. Adding alcohol to that should help in our non-peak hours."