Editor's Note: This story is unlocked for everyone to read courtesy of the CRVA, our partner in nourishing culinary exploration for residents and visitors of the Queen City.
November 15, 2022
Congratulations to our winners and finalists
by UP Staff
On Monday, Nov. 14, Charlotte's hospitality industry and the city's most dedicated diners gathered to honor Unpretentious Palate's 2022 People of the Year. In what was a show of support and celebration, winners were announced live at the event and shared a few words of acceptance. Thank you to everyone who joined us! If you'd like to support UP and our mission to highlight the city's culinary professionals, consider becoming a member today.
Congratulations to all of our winners and finalists!
---
FOOD TRUCK OF THE YEAR
Katsu Kart Sando Shop
For bringing a fresh style of cuisine to the often predictable food truck scene to delicious results, this year's Food Truck of the Year is Katsu Kart Sando Shop. 
See Chef Perry Saito's acceptance speech.
Finalists:
Another?! Food Truck
Jimmy Pearls
---
GHOST KITCHEN OF THE YEAR
Your Farms Your Table
With such a dedication to both local farmers and the local community, for the second year in a row, our winner is Your Farms Your Table. 
See Chef Sam Diminich's acceptance speech.
Finalists:
Bagelgram NC
Crav'n Caribbean

---
FAST CASUAL CHEF OF THE YEAR
Shai Fargian, Yafo Kitchen
Thanks to his ability to bring authenticity and consistency to a cuisine unfamiliar yet quickly becoming beloved to Charlotteans, our Fast Casual Chef of the Year is Shai Fargian of Yafo Kitchen.
See Chef Shai's acceptance video.
Finalists:
Jamie Barnes, What The Fries
Garren Kirkman, Jon G's Barbecue
---
FARMER OF THE YEAR
Brent Barbee, Barbee Farms
For making local food accessible to large restaurant operations and shoppers at grocery stores as well as restaurants, our winner is Brent Barbee of Barbee Farms.
See Brent's acceptance speech.
Finalists: 
Joe & Amy Rohrer, Boy & Girl Farm
Jamie Swofford, Old North Farm
---
LOCAL FOOD ADVOCATE OF THE YEAR
Samantha DeRosa, Farmers Market Management Services
For her endless efforts in uniting Charlotte and Carolinas farmers, this year's winner is Samantha DeRosa of Farmers Market Management Services.
Finalists:
Jason Alexander, Free Range Brewing
Allie Papajohn, EatDrink CLT
---
MOST IMPACTFUL INDUSTRY MEMBER
Greg & Subrina Collier, Leah & Louise
They not only lead a food festival highlighting talented Black chefs last month, but earlier this year, they achieved a feat no Charlottean has done yet: brought home a James Beard Award finalist nomination, something that elevates Charlotte in the national conversation. This year's winners are Greg and Subrina Collier of Leah & Louise. 
See Leah & Louise's Ken Smith and Courtney Evans accept on behalf of Greg and Subrina.
Finalists:
Jamie Brown & Jeff Tonidandel, Tonidandel Brown Restaurant Group
Sam Diminich, Your Farms Your Table
---
MIXOLOGIST OF THE YEAR
Colleen Hughes, Supperland
For a talent matched by her dedication to sustainability and tireless work in bringing awareness to Charlotte through her work with the U.S. Bartenders Guild, the winner is Colleen Hughes of Supperland.
See Colleen's acceptance speech.
Finalists:
Vincent Chirico, Idlewild and Fairweather
Brittany Kellum, Fin & Fino
---
SOMMELIER OF THE YEAR
Bill Cox, Counter-
Thanks to his ability to further elevate an already standout dining experience by providing delicate pairings with complex dishes, the winner is Bill Cox of Counter-. 
Finalists:
Sam Bilski, Bond Street Wines
Michael Klinger, Supperland
---
PASTRY CHEF OF THE YEAR
Samantha Allen, Wentworth & Fenn
For continuing to evolve her craft while adapting her business in a year of changes, our winner is Samantha Allen, Wentworth & Fenn. 
See Samantha's acceptance speech.
Finalists:
Hannah Neville, Honeybear Bake Shop
Cristina Rojas Agurcia, The Batch House
---
GENERAL MANAGER OF THE YEAR
Tim Buchanan, Fin & Fino
For mentoring some of the city's top front-of-house staff and maintaining excellence even while leading the opening of a new restaurant, this year's winner is Tim Buchanan of Fin & Fino. 
Finalists:
Lee Ann Dolcetto, Stagioni
Dan Nguyen, Lang Van
---
CHEF TO WATCH
Alex Verica, PARA
For his brilliant creations on a menu that's both playful and elegant, our Chef to Watch is Alex Verica of PARA. 
Finalists:
Yongwon Hwang, Counter
Corey Jones, Mad Dash Kitchen

---
UPSTANDING PERSON OF THE YEAR
Manolo Betancur, Manolo's Bakery
Sometimes, there are people whose dedication and efforts to support their community are so incredible and admirable, they are worthy of recognition of their own. This year, we added the UPStanding Person of the Year category to honor Manolo Betancur of Manolo's Bakery. 
Manolo just recently returned from Ukraine, where he traveled to bring funds to a fellow bakery owner who saw his business destroyed during the recent Russian occupation. Manolo heard the story of a baker, just like him, across the world — but this baker had his shop ransacked and equipment stolen and sold. As he always does when he hears of a community in need, Manolo stepped in, fundraising here in Charlotte and getting the baker money to buy a new oven — and feed his community once again.
"Bread is easy to make, and bread feeds," Manolo recently told UP writer Allison Braden. "If your stomach is not empty, your spirit is alive."
We could all use a bit of Manolo's spirit. Congratulations to him, our first UPStanding Person of the Year.
See Manolo's acceptance speech.
---
CHEF OF THE YEAR
Michael Noll, Bardo Restaurant
Our Chef of the Year is quietly creating some of the city's most intricate dishes, ones that showcase not only creativity but a mastery of the craft of cooking. Congratulations to chef Michael Noll of Bardo Restaurant. 
Finalists:
Greg Collier, Leah & Louise
Chris Rogienski, Supperland
---
THANK YOU TO OUR SPONSORS:


LIQUOR SPONSORS
GOLD SPONSORS


SILVER SPONSORS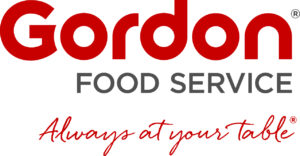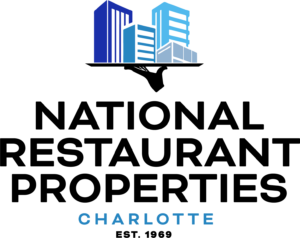 RESTAURANT GROUP SILVER SPONSOR