March 1, 2019
We're hosting an event to honor the women you think deserve it most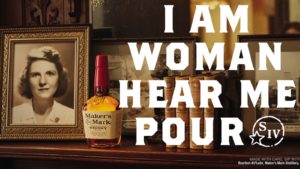 On Monday, March 18, we're co-hosting an event with Maker's Mark to honor women in the beverage industry. Our "I Am Woman, Hear Me Pour" luncheon will take place at the Ballantyne hotel, and we need your help in selecting the women we honor.
Five women — three behind the bar, and two behind the scenes — will be recognized for their contributions to the Charlotte beverage scene.
We're asking you to consider three things in your nominees: their bartending skill, their willingness to share their knowledge with staff and help others grow, and their contributions to the community.
All are welcome to attend this event, including non-industry folks who want to support their favorite bartenders. We'll have a welcome cocktail and networking, followed by the luncheon. We'll reveal the five honorees and hear a keynote speech from Katy Kindred, owner of Kindred Restaurant and Hello, Sailor, about her experiences as a female in a male-driven industry.
Submit your nominations here (one nomination per category per person) and get your tickets to the luncheon here.