May 6, 2021
Try eight of the city's best old-fashioneds at home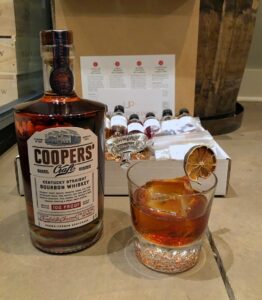 SOLD OUT
We're sold out of this round of cocktail kits. Sign up for our newsletter to be among the first to know when we sell them again.

Eight of the city's best bartenders give you everything you need (minus the bourbon, thanks to ABC laws) to make their takes on the classic old-fashioned cocktail. Kits will be available for pickup at The Ice Trade in South End on Friday, June 18 between 3 and 7 p.m. Stir them up at your leisure, then vote on your favorite!
Pre-order kits for $89.99. Each includes the simple syrup, garnishes, and instructions to make eight old-fashioneds that serve two people each (bourbon not included).
A limited number of kits are available for purchase. Ingredients should be refrigerated if not used within a few days.
Bartenders providing cocktails:
Billy Sunday
Stephanie Andrews
The Cocktailery
Ashley Thompson
The Crunkleton
Hunter Thurston
Dogwood Southern Table
Eli Privette
The Goodyear House
Sean Potter
Sea Level NC
Azure Cassidy
The Stanley
Ali Adkins
Stroke
Larry Suggs
$89.99 plus tax