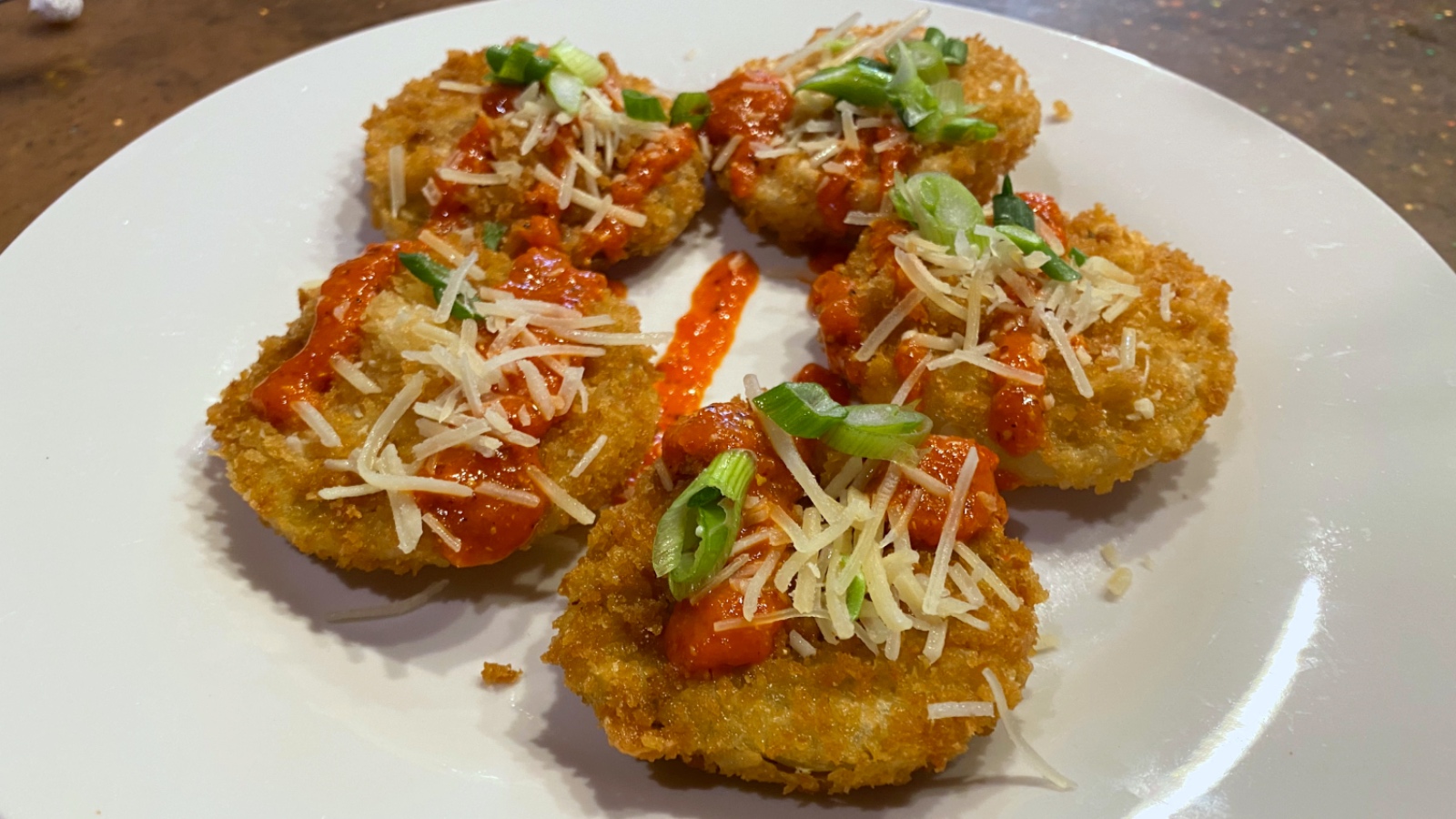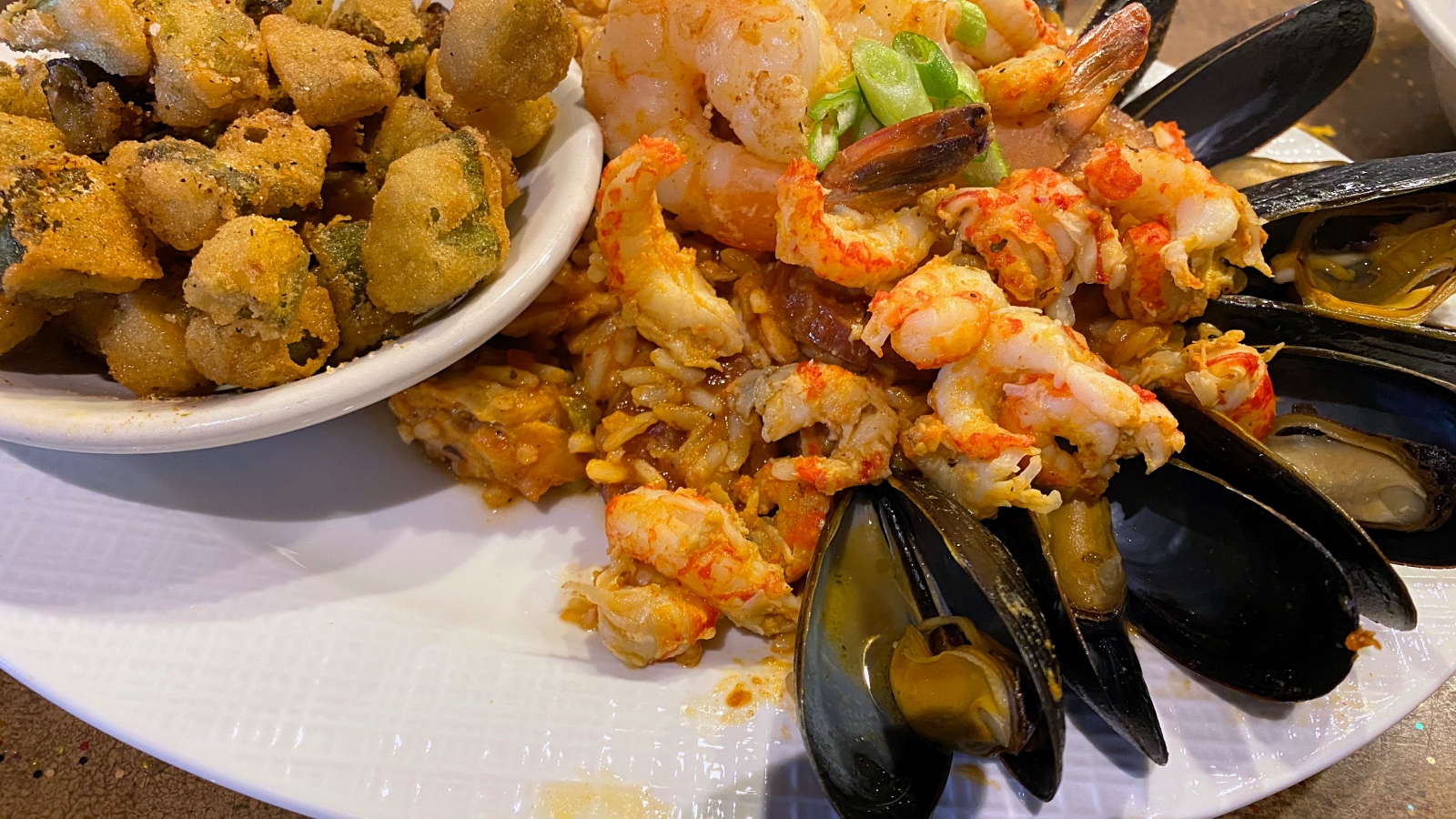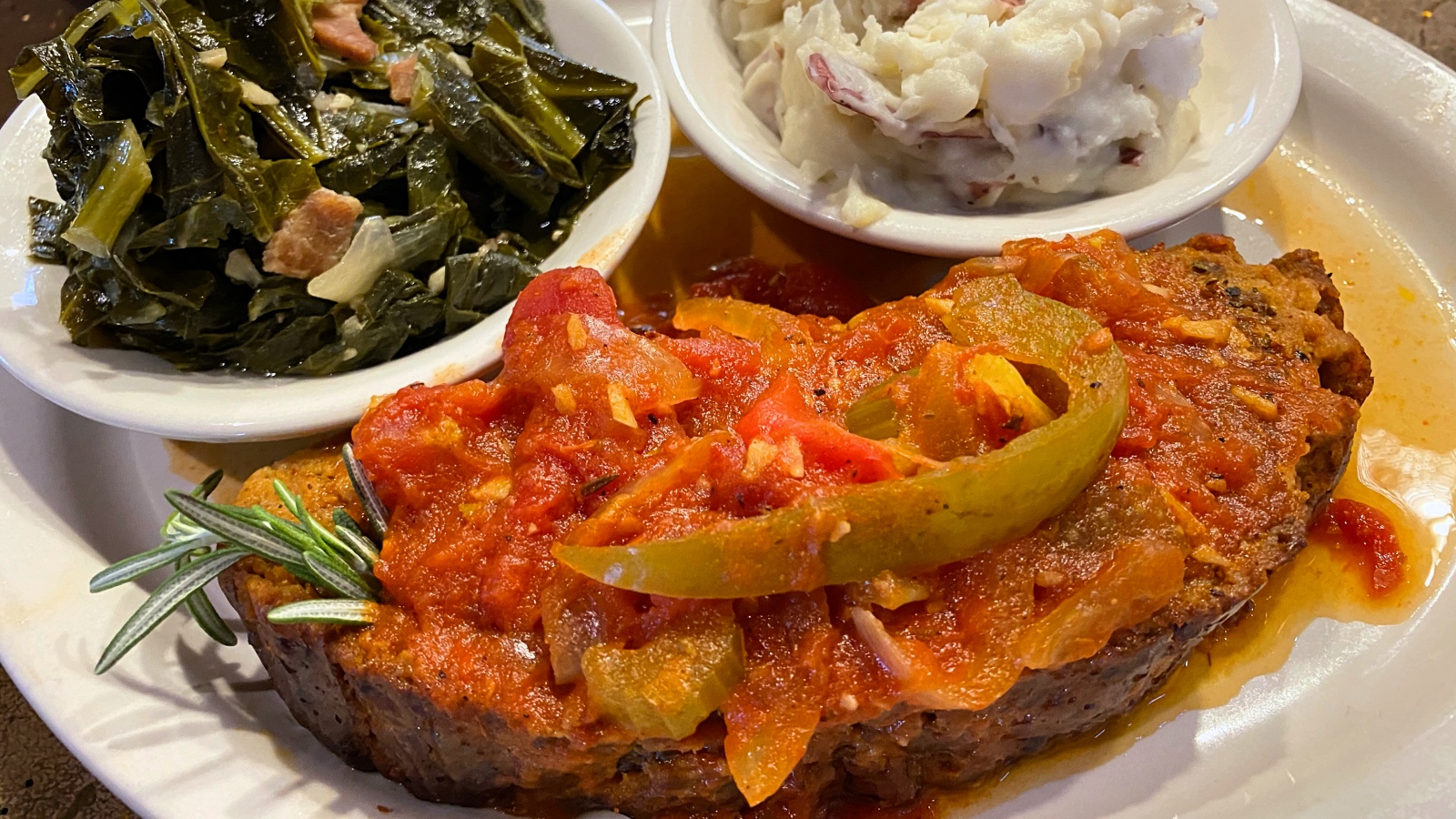 UNPRETENTIOUS REVIEW
3.5
Overall Rating
3
Service
4
Food
3
Vibe
The Basics
Equal parts kitschy and classic, this south Charlotte spot serves authentic Cajun
In the Weeds
A cajun yard dog is a colorful nickname for an alligator in certain parts of Louisiana. It's also the name of a south Charlotte restaurant with some of the city's most reliable Cajun cooking. Located in a small space in The Arboretum shopping center since 2000, Cajun Yard Dog's staying power is due to its attention to authentic Louisiana flavors, reasonable prices for generous portions, and an expansive menu that offers up Cajun and Creole classics alongside other beloved Southern staples. 
The decorations inside the restaurant are exactly the type of lovable kitsch you would expect to find in a Cajun eatery: ceramic alligators in chef hats; Carnival masks; bowls of green, purple, and gold beads; various posters of New Orleans jazz legends; and artwork depicting riverboats and the famous French Quarter. Zydeco and ragtime jazz play at a moderate volume in the background. The menu continues this festive spirit with splashes of bold color, fleurs de lis, and other Louisiana-themed graphics you would expect to see on bland corporate chain menus. Any other similarities to mediocre nationwide chains ends there.
The appetizers with the most to offer are the spicy pimento cheese platter and the fried green tomatoes. Long a staple of Southern cooking, the popularity of fried green tomatoes seems to have waxed and waned over the years as various trendy Southern food items hit the restaurant scene. Cajun Yard Dog honors this traditional appetizer with a batter that holds up as the tomato is sliced and diced. A generous garnish of roasted red pepper reduction, green onions, and parmesan cheese help to balance out the savory meatiness of the fried tomatoes. Pimento cheese has rightfully become a darling in the current renaissance of Southern cooking, but can miss the mark when a restaurant fusses over the simple spread too much. With the addition of a cajun spice blend, chopped jalapeños, and what one hopes is Duke's mayonnaise, Cajun Yard Dog's pimento cheese is a memorable start to your meal. 
The must-order main dishes, with one exception, are the traditional stars of the Louisiana kitchen: Étouffée, jambalaya, and po' boys. The one exception is more delicious invention than Cajun stalwart: the blackened meatloaf. Don't let the school cafeteria caricature scare you off. This generous slab of the classic has great texture, a fresh beefy flavor, and is topped with a rich, spicy tomato gravy that has all the sophistication and bite of a homemade gumbo. The dish is served with two sides, and you can't go wrong with the collard greens and smashed potatoes. The collards are tender and their vegetable flavors help to bring balance to the meal, while the potatoes' creaminess is reminiscent of the best home-cooked meals. 
The traditional dishes do not stray from their Louisiana roots, but are better for it. When ordering étouffée or jambalaya, it's best to load up your dish with both chicken and seafood. The crawfish and shrimp — whose size and flavor have all the hallmarks of good sourcing — bring a minerality that goes well with the richness of the roux that is the basis of the étouffée. The jambalaya, when ordered with both chicken and seafood, is practically overflowing with proteins when it arrives at your table. Plump mussels, shrimp, crawfish meat, shredded chicken, and spicy Andouille sausage all bring different flavors and textures to a dish that is a summation of Louisiana's storied culinary history. Starting with the trinity of bell pepper, celery, and onion, jambalaya builds up its flavor with the addition of chicken stock, stewed tomatoes, Louisiana hot sauce and seasoning mix, and half the spice cabinet, creating what has become one of America's most beloved home-grown dishes. 
Po' boys have a name that doesn't do justice for what is one of our country's best sandwiches. Starting with crispy French-style bread, slathered with generous amounts of tangy Louisiana remoulade, piled high with lettuce, tomato, and your choice of protein filling, the po' boy's simplicity hides a range of flavors that come together in a sandwich that gets its deserved due at Cajun Yard Dog. Fried oysters, blackened mahi, or fried shrimp deliver the most interesting taste, but with 13 protein options on offer, the choice is up to you. 
All of these dishes are even better when they're sprinkled (or doused) with the restaurant's signature dog sauce, a dark brown hot sauce that has to be requested by name and adds a smoky flavor best described as Tabasco meets canned, marinated chipotle peppers. You can even buy a bottle of dog sauce to take home. 
Cajun Yard Dog is beer and wine only, something I find a bit discouraging considering that New Orleans is home to two of my favorite cocktails, the Sazerac and Vieux Carré. This deficiency is partially made up by the fact that the restaurant has a wide selection of craft beers from one of the country's most consistent breweries, Abita. Of particular note are the Andy Gator brew, a helles doppelbock that offers a richer flavor and higher alcohol content, and Abita Amber and Purple Haze, lighter, more refreshing drinks to wash down the spiciness of your meal.
After years of operating as a south Charlotte favorite, it's time that Cajun Yard Dog received the recognition and patronage of  Charlotte residents farther from its doors. Twenty years of continued success in the Charlotte market is a sign that a kitchen is putting out food worth driving for. In Louisiana you will often hear the expression "Laissez les bons temps rouler," or "Let the good times roll." With its firm commitment to a rightfully-proud culinary tradition, a come as you are attitude, and inviting prices and portions, Cajun Yard Dog has come to embody that delightful saying. —Travis Mullis