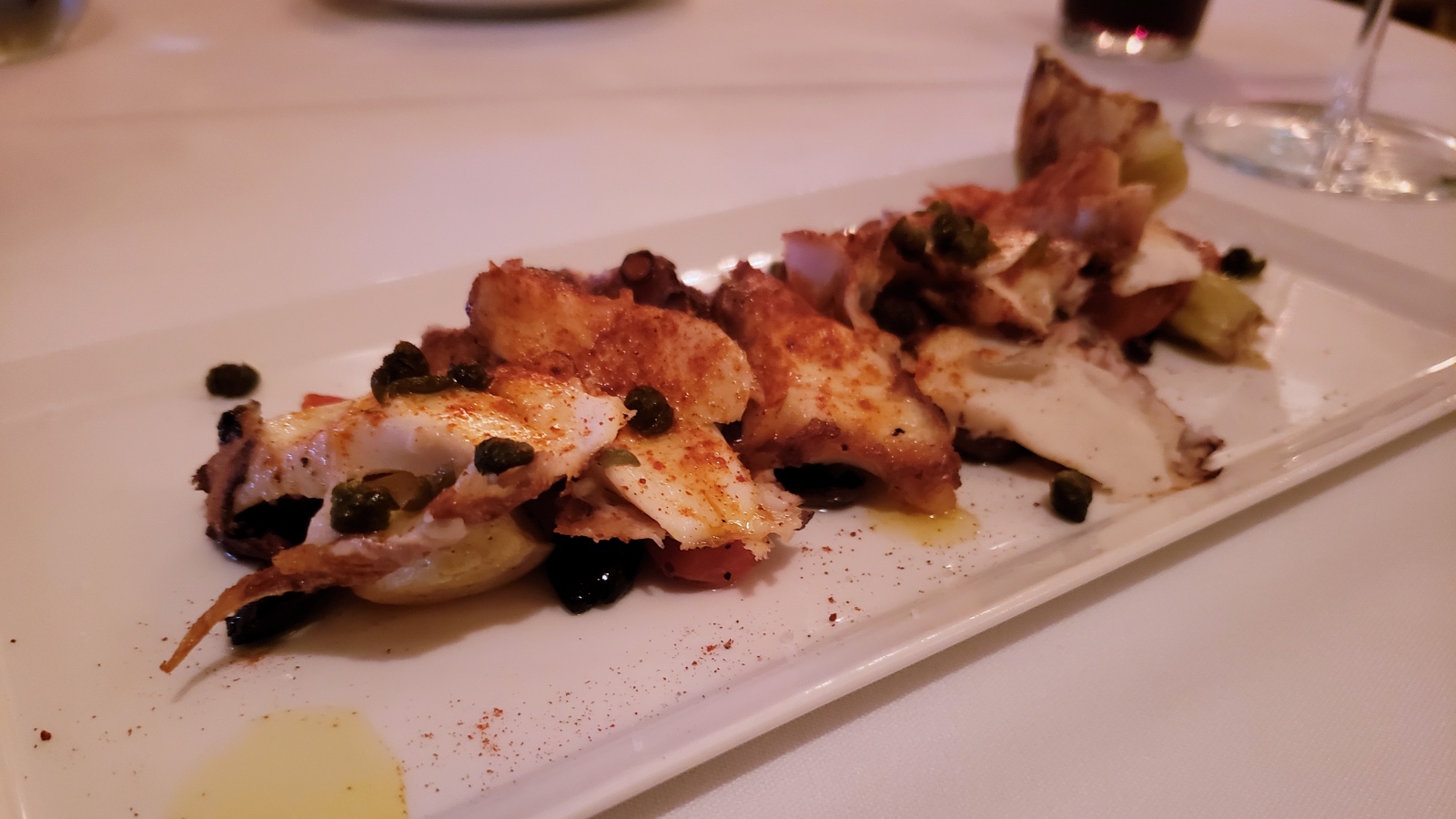 UNPRETENTIOUS REVIEW
4
Overall Rating
4
Service
4
Food
4
Vibe
The Basics
A tiny Italian restaurant with some of the best pastas in town
In the Weeds
I'm often asked what I think Charlotte's restaurant scene is missing. One of the things I think the city is struggling with right now is providing space for smaller, start-up restaurants. Older cities convert alleyways or single stories of a rowhouse into a 35-seat restaurant. Here, it seems much of what becomes available is an 80-seat space in a new development that only established restaurant groups can afford to get into.
Aqua E Vino, a small Italian restaurant in Strawberry Hill, is one of the rare counterpoints to this. You really need to seek out the restaurant; you won't often see it in media and the lighting is pretty bad for Instagram. It's only got a handful of tables, and you can only make reservations by phone.
Chef and owner Gabriele Grigolon has worked in well-known restaurants around the world, and his European sensibilities are evident in his restaurant. The wine selections are harmonious with the menu and the servers are well-versed in it. The bar is small, but well-stocked, so guests who prefer a classic cocktail can almost certainly get what they're looking for.
The 30-month aged prosciutto is hand-cut to order by Grigolon himself, a stunning display of knife skills in the middle of the dining room. The rest of his kitchen skills come out on the plate.
The menu changes frequently, and is divided into traditional Italian categories antipasti, primi, secondi, and contorni (sides). On the current menu, there's even an entire section for offal: a chicken liver dish, tripe with beans, and veal sweet bread. Grigolon isn't afraid to cook with less common proteins, and you shouldn't be afraid to order them when he's in the kitchen.
The flavors of the dishes are elevated by the quality of the ingredients Grigolon uses; the cheeses are nutty and salty, the pasta all made in-house and cooked right every time, the produce is seasonal.
The menu can be intimidating, partially because much of it is in Italian, but the servers are always there to give explanations and top-notch recommendations. On our most recent visit there, everything on the menu looked so good, I couldn't even decide on a glass of wine. I told our server I wanted something earthy but not too tannic, and he came back with a taste of exactly what I was looking for.
Jon and I enjoyed a long date night, slowly making our way down the menu with help from our server, calling nearly every dish that came out the best order of the night. Even the simplest things were memorable — the risotto, for example, couldn't have been prepared any better.
That's the secret to the success of these modest places, ones that I wish we had more of. The dining rooms are small enough where the chef isn't rushing to keep up with tickets for orders all night. Dishes start with basic, impeccable cooking skills and great ingredients, and are finished with a close eye for detail. And, here, probably some freshly grated, imported Italian cheese. —Kristen Wile