Editor's Note: This story is unlocked for everyone to read courtesy of the CRVA, our partner in nourishing culinary exploration for residents and visitors of the Queen City.
March 15, 2023
As the weather warms up, more restaurants are bringing performances to their patios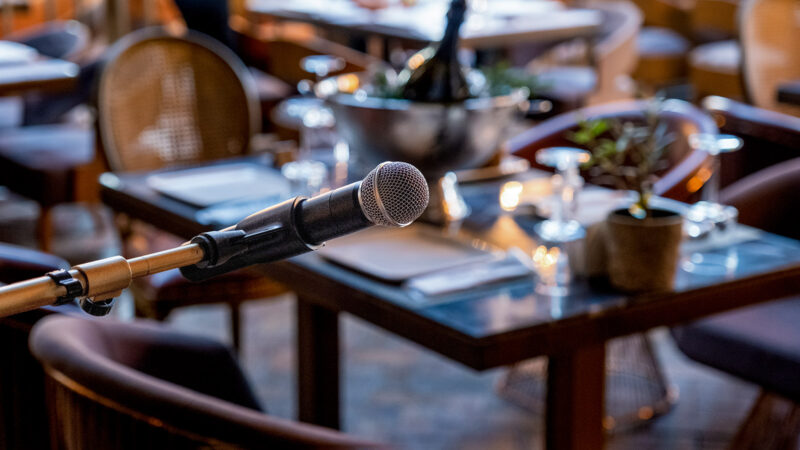 Many restaurants and bars offer live music, which can be a nice addition to a pleasurable dining experience. Here's a list of places in Charlotte where you can listen to live music while enjoying your meal.
---
The cigar lounge hosts live music Wednesday from 8-11 p.m. for Wine Down Wednesday in Cornelius. All wine is half off every Wednesday.
---
There's live band karaoke on Thursdays at 9:30 p.m and live music on Fridays at 10 p.m. Check online for the upcoming schedule.
---
One of Charlotte's oldest restaurants offers a taste of New Orleans music every weekend and many weekdays.
---
Goldie's, Lower South End
The venue plans to open this spring in Lower South End. Live music will be offered daily along with elevated bar food and drinks. Check online for an updated schedule.
---
Guests can enjoy live music each weekend on Saturday from 3-6 p.m. and Sunday from 1-4 p.m.
---
Every Friday, visitors can enjoy live music from 7-10 p.m. at wine and coffee shop The Hobbyist.
---
Guests can listen to live music from local bands and DJs Thursday through Sunday at this Uptown dive bar. Check online for updates.
---
The coffee bar offers morning music from 10:30 a.m.- 12:30 p.m. on Saturdays and evening music from 7-9 p.m. Check online for updates.
---
Starting in April, live music will be offered on the patio every Friday and Saturday.
---
Petra's, Plaza Midwood
Petra's offers a variety of shows and events that feature live music. Look for updates online for upcoming performances and shows.
---
Poplar Tapas offers wine, spirits, tapas, and live music on the patio from 7-10 p.m. on Fridays.
---
Live Cuban, Latin, Caribbean and Jazz music is offered Tuesday through Sunday evenings. Check online for the live music schedule.
---
Live music is offered during the coffee and wine garden's first Friday market from 4-8 p.m.
---
Beginning in April and running through September, live music is back on Wednesday nights from 6-9 p.m.
---
There's live music every Friday evening at 7-10 p.m.
---
Musician Eric Thompson performs live every Wednesday evening at 6pm.
---
There's live music on weekends. Check online for updates.
---
Live jazz, R&B, beach music, and Motown music is offered on Thursdays from 6-8:30 p.m.