June 29, 2022
Tickets are now on sale to the public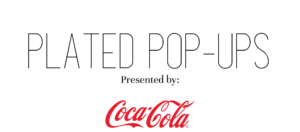 Supporting partner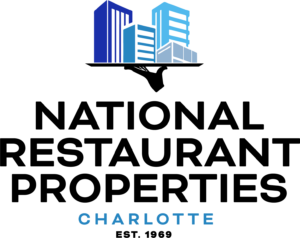 Unpretentious Palate is excited to announce our new summer dinner series: Plated Pop-UPs presented by Coca-Cola! There is a lot of talent hidden in the ghost kitchens and food trucks of Charlotte. See what the city's takeout and home delivery cooks are capable of in our latest series, Plated Pop-UPs! Tickets are on sale below.
The series will feature three ticketed dinners which will be held at the beautiful Whitehead Manor Conference Center. Each dinner brings a chef into a formal sit-down setting to serve a coursed meal – and show off their skills. Each course will be served with a beverage pairing. Tickets are $90 plus tax and fees.
Series Schedule
Friday, July 22 featuring L'Ostrica
Former Stagioni executive chef Eric Ferguson and food writer Cat Carter joined forces to create this pasta-focused home delivery and private event business during the pandemic. See photos.
Thursday, August 25 featuring Patrick's Gourmet
Patrick Garrivier, the co-owner of now-closed yet still beloved French restaurant Aix on Provence, was born in France and worked for chefs such as Daniel Boulud. Patrick's Gourmet delivers classic French cuisine to diners at home.
Tuesday, September 20 featuring Jimmy Pearls
The Jimmy Pearls food truck is run by two Hampton Roads, Virginia natives: Daryl Cooper and Oscar Johnson, and features some of the most flavorful, personal dishes in Charlotte's dining scene.
Location and Time:
Each dinner will take place at Whitehead Manor Conference Center (5901 Sardis Rd.) from 6 to 8:30 p.m.
Dress Code:
Smart casual.
Tickets:
Dinners are limited to 50 attendees, so get your tickets quickly! Tickets are sold individually. Diners will be seated at tables of 8. Let us know if you have special seating requests. Pay securely with your PayPal account or select the "Pay with Credit Card" option.
Ticket price includes beverage pairings, gratuity, handling fees, and sales tax. Unpretentious Palate members received an early access discount. Not a member yet? Subscribe today. Tickets can be refunded up to 72 hours ahead of the event.
---
Buy Tickets
Plated Pop-UPs: Patrick's Gourmet: Thursday, August 25
Tickets include a $
2.00
ticket handling charge.
Plated Pop-UPs: Jimmy Pearls: Tuesday, September 20
Tickets include a $
2.00
ticket handling charge.
---