Editor's Note: This story is unlocked for everyone to read courtesy of the CRVA, our partner in nourishing culinary exploration for residents and visitors of the Queen City.
July 13, 2023
Fruited beers and IPAs take the stage for the summer months 
By Brian Beauchemin
July brings crazy hot and humid temperatures to Charlotte every summer, and there's not much we can do about that. To help quench summer thirsts, we have at our disposal a wide range of summer beers that are dry, crisp, and full of fruit. This month brings us a rainbow of fruited Kolschs, the standard array of IPAs, and a variety of other tasty options that will help keep us cool. A list of these new and/or limited releases follows. Unless otherwise stated, all products are already available in taprooms and/or in the local market.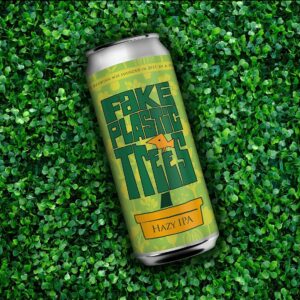 Birdsong Brewing
Fake Plastic Trees is Birdsong Brewing's most popular seasonal release. This 6.4% ABV hazy IPA was inspired by one of their favorite bands, Fake Plastic Trees. First released in 2014, the brewery combines local wheat malt from Riverbend Malt House in Asheville with a large dry hop, creating a hazy and hoppy brew. Available only in July and August, lemon citrus notes and a piney hop bitterness complement the wheat malt for a refreshing and distinctive hazy IPA.
Spirit of Radio is a crisp drinkable apricot Kölsch and at a relatively low 5.5% ABV makes for an enjoyable summertime beer. Kölsch is a refreshing German style of beer that stands out for its crisp drinkability and exceptional balance. Sizable additions of Sterling and Huell Melon hops, alongside apricot purée, provide a fruity aroma with a bright, crisp finish.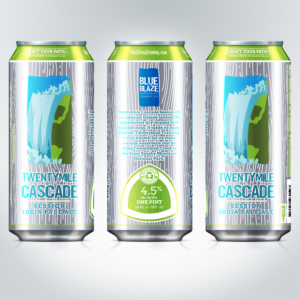 Blue Blaze Brewing
To be released July 28 in their taproom, 20 Mile Cascade is a SMASH (single malt and single hop) session IPA. A very sessionable 4.5% ABV mixes with Cascade hops for a great summertime beer.   
NoDa Brewing
The first three releases will be available in NoDa's North End taproom only. 101 Libations is a unique cookies and cream ale. Lactose, chocolate nibs, cookie bits, and vanilla combine with a 5.2% ABV to make a mini-dessert-in-a-glass summer treat.

SLURP Surfin' is a 6.5% ABV West Coast-style IPA. The IPA uses a combination of five different hops: Experimental 17701, Mosaic Incognito, Mosaic, Simcoe, and Centennial.
Releasing July 21, The Gold and the Beautiful is a 6.3% ABV golden IPA utilizing Goldenberries (Cape Gooseberries) in tandem with Motueka, Galaxy, and Nectaron hops.

The annual release of their pumpkin ale, Gordgeous, occurs July 28. Real pumpkin purée, brown sugar, ginger root, and hand-cracked spices including allspice, cloves, and cardamom surround this 6.4% ABV award winner. Gordgeous will be available in cans and draft at both the North End and OG taprooms plus through Carolina retailers.
Pilot Brewing  
Trappist Single is a pale-gold Belgian Trappist-style ale with playful aromatics of banana and spice, and a dry, refreshing finish. The 6.3% ABV brew won a silver medal in the 2018 NC Brewers Cup. 
July's Charity of the Month brew is Xpression Session blonde ale. $2 per four pack of this low alcohol, easy-drinking and well balanced American blond ale will be donated to Transcend CLT, whose mission is to pursue equity and social justice for transgender and gender diverse communities through education, advocacy, mental health, and social support services.
Hopped Up Double IPA is an intensely hoppy 8% ABV imperial India Pale Ale. The North American hops Chinook and Columbus provide a classic bitterness while the finishing Galaxy hops help the beer shine with bright citrus flavors, aromas of grapefruit and oranges, and hints of peach and guava lingering on the palate.

July 21 finds a fresh batch release of Mimosa Gose: a refreshing German tart wheat ale with a low coriander note and restrained sea salt character, fermented with blood orange purée. The beer is a 2019 GABF silver medal winner for Contemporary Gose and 2022 U.S. Open gold medal winner for Near Gluten Free Beer.
The 5% ABV Kolsch Me If You Can will be released July 28. The beer showcases a clean and crisp subtle fruit and hop character. Malt profile shines throughout and leads into a refreshing finish. 
Town Brewing
One in a Melon is a watermelon Kolsch releasing July 22. Clean and crisp with juicy watermelon, this 4.9% ABV beer is very refreshing and bright. 
Triple C Brewing
Three In Flight is a 4.8% ABV New Zealand Kellerbier lager brewed in collaboration with Birdsong Brewing. This unfiltered Kellerbier lager utilizes the New Zealand hops Motueka, Nelson Sauvin, and Nectaron to give it a more tropical and citrus quality. Fermented cold and dry for a crisp and easy drinking character.  
A 6.0% ABV juicy IPA, Stoney 6.0, is brewed with Citra, Ekuanot, Motueka, and Nectaron hops. These New Zealand and American hops lend orange and lime citrusy characters along with fresh pineapple and juicy peach flavors. 
Yellow Margarita is a fruited sour with a heavy dose of mango and lime and a touch of salt. It's a sweet and sour, easy-drinking beer for the hot days of summer. Releases July 21. 
School's Out is a classic German Helles. This 5.2% ABV is the quintessential beer-flavored-beer. Crisp…pale…malty…cold! Releases July 28. 
Wooden Robot 
The brewery celebrates its 8th anniversary this Saturday, July 15 at The Chamber in NoDa. In addition to the beers below there will be live music and food trucks.  
Saison De Pêche is a sour peach saison aged in their oak foeder, then re-fermented on Clemson peaches. The 5.8% ABV beer provides a fruity tartness to help beat this summer heat. 
Juice Island, a 7% ABV juicy IPA, returns in time for the anniversary celebration. This luscious IPA is brewed with loads of bold, juicy Citra and El Dorado Hops. The aroma is dripping with citrus and tropical fruit flavors with the light, fluffy mouthfeel fading to a finish with just a touch of bitterness.