December 7, 2020
Try eight of the city's best old-fashioneds at home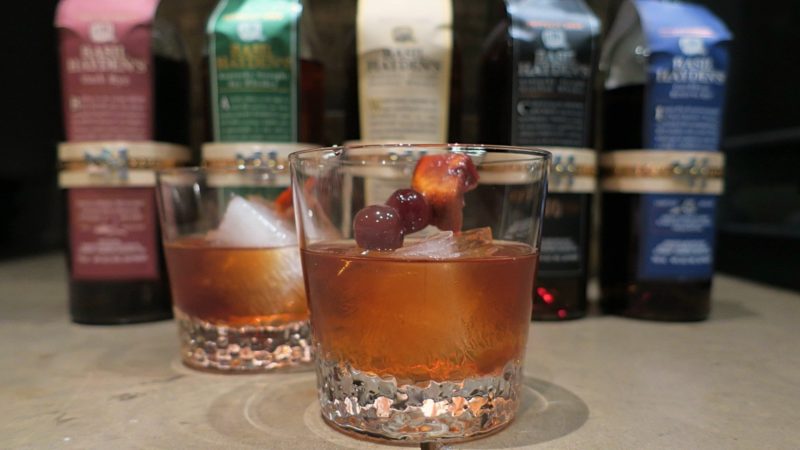 SOLD OUT
We're sold out of old-fashioned kits! Sign up for the Unpretentious Palate newsletter to hear when out next round of cocktail kits are available for pre-order!
Eight of the city's best bartenders give you everything you need (minus the bourbon, thanks to ABC laws) to make their takes on the classic old-fashioned cocktail. Kits will be available for pickup on Dec. 19 or Dec. 21. Stir them up at your leisure, then vote on your favorite! We'll post a video on Jan. 4 revealing the fan favorite, and that bartender will demonstrate their drink.
Pre-order kits for $89. Each includes the simple syrup, garnishes, and instructions to make eight old-fashioneds that serve two people each. Kits are sponsored by Basil Hayden's Straight Bourbon Whiskey (bourbon not included). Curbside pickup will take place on Dec. 20 or Dec. 21 between noon and 2 p.m. at Camp North End outside of Leah & Louise restaurant.
A limited number of kits are available for purchase. Ingredients should be refrigerated if not used within a few days. Bartenders providing cocktails:
Backstage Lounge
Larisa Yanicak
Bardo and Vana
Amanda Britton
Dot Dot Dot
Stefan Huebner
Supperland
Colleen Hughes
Fin & Fino
Brittany Kellum
Hibiscus
Roger Kongkham
Idlewild
Vince Chirico
Leah & Louise
Justin Hazelton
$89 plus tax
SOLD OUT